HANs is a Chinese restaurant located in central Tallinn. Our goal is simple: to offer exactly the kind of Chinese cusine that Chinese people themselves eat in China.
Our speciality is Sichuan kitchen of South West China – the City of Chengdu, in Sichuan province, is also where our head chef Han Yang is from. There, he graduated from most renowned culinary schools in China – the Sichuan Higher Institute of Cusine. He and his mother, our hostess Ruirong Yang, have lived in Estonia for over 10 years and nothing puts a glint into their eyes mote than introducing the flavors of their hometown to Estonians.
"They say it's the food that makes Sichuan women the prettiest in all of China"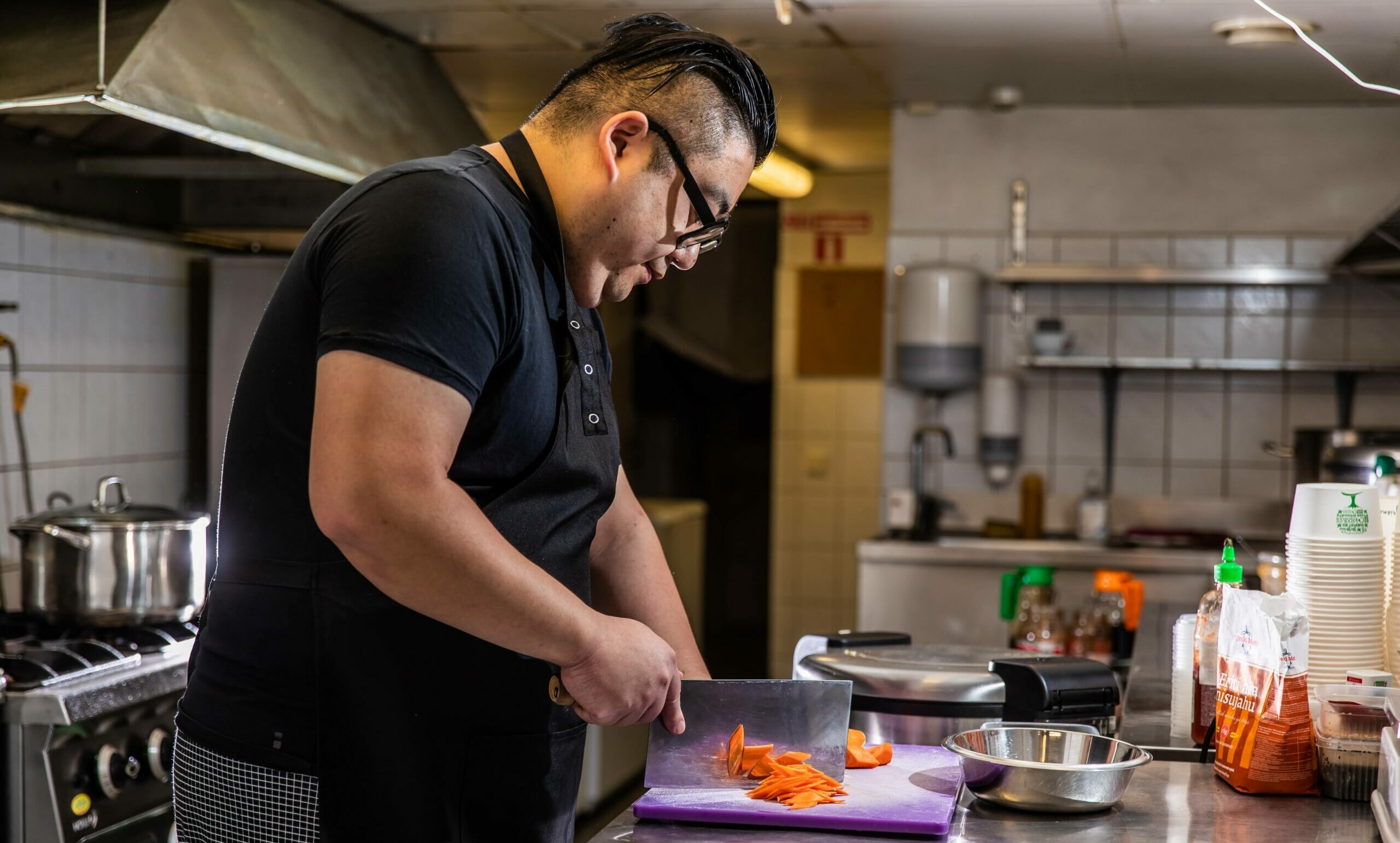 HANs offers a wide variety of vegetable dishes: we have yet to see someone who wouldn't get excited over our cucumber salad or Chinese black mushroom salad. For meat lovers, our offerings include classics like Kung Pao chiken and Sichuan style pork – they both taste exactly as they do in China. For the more adventurous, we have fried pig incestines with fresh chilli and cow stomach fried with spices. For a safer choice, there's our in-house made Chinese dumplings.
You can choose how much spice you want your food on a scale of 0 to 5, just let us know while making the order.
Recent press
Delfi – RESTORANIARVUSTUS | Restoran Han's, peakokk Yang Han ja road, mille keskel kokk üles kasvas
Eesti Päevaleht – Sichuani saatkond
Eesti Ekspress – Tallinna parimad söögikohad, kus kõik käivad, aga mida sina ei tea
View The Menus and Make A Reservation